It's been a varied and at times dangerous journey for Charlie Evans, the Gateway's new Head of Deal Flow. Not least because it involved stints in the British Army and New York's private equity scene – the former being "surprisingly good" preparation for the latter, he says. Now back in his home town, the born and bred Londoner has a spring in his step and is eager to talk to us about his path to the Gateway, what his role entails and how entrepreneurship runs in the family.
How did you arrive at the Gateway?
I decided when I left the Army that I wanted to keep the adventure going and get into investing, particularly in alternative assets. New York's lower middle market private equity scene was the first stop. It was fast-paced, chaotic and combative so coming straight from the Army was weirdly good preparation!
I returned from New York to join JP Morgan's Investment Banking program in London. It was a fantastic experience and set me up for this once-in-a-lifetime opportunity at the Gateway.
How did your experience in the Army set you up for this role at the Gateway?
The Army trains you to be comfortable outside your comfort zone, and create order from chaos. Entrepreneurs and early-stage investors are doing the same thing every day.
How do you describe your role to people?
My job is to find two types of people; those with brilliant ideas but no entrepreneurial experience and those who've created something amazing but haven't fully realised how it could work in InsurTech.
The hardest thing is trying to work out if the ideas are totally brilliant or completely bonkers – the line between the two is so much narrower than you'd think! On my first afternoon I met a founder with the most brilliant idea but it wasn't commercially viable for the industry he was aiming for. He had an inkling it could be applied to insurance so we chatted and found a vertical in which we're now helping him to create a super exciting, and potentially very successful, InsurTech venture.
Why did you join The InsurTech Gateway?
InsurTech is an incredibly exciting place to be at the moment; in the next few years it will completely change one of one of the world's largest and most established industries. Being right at the forefront of that disruption is exhilarating.
One of our portfolio companies, FloodFlash, is a prime example of how the startups are disrupting the industry. FloodFlash are revolutionising parametric (event-based) flood insurance and helping to close the global protection gap.
It's also an amazing place to work. Individually, the Gateway team are all at the top of their fields and collectively embrace all that's best about startup culture; free-thinking, intense focus and fun.
What is it like being back in London?
I grew up in central London but have been away for the best part of 10 years. Coming back home after all that time, it feels like I'm rediscovering the city. There's just such a buzz at the moment. It feels as if London's digitised and modernised in the time I've been away and that tech's taken over. It was always a bit techy when I was growing up around Old Street but now the whole of London has that vibe.
Is it good to be back around family?
It certainly is. Although my parents are both doctors so from conventional professional backgrounds, my mum actually created her own health startup almost exactly 10 years ago. She left her job, making all of us panic, and went to Starbucks with a laptop. Now it's a booming organisation moving to the states with 65 plus employees. She's actually a real inspiration to me and my younger brother and is probably the main reason why we've both moved into the entrepreneurial space. He's in venture capital.
Is there competition with your brother?
He's my brother, there is always competition…I didn't move into early stage investing strictly to beat him but there is always competition!
And where can budding entrepreneurs find you?
Caffeine loading at the latest overpriced, artisan, boutique, espresso bar.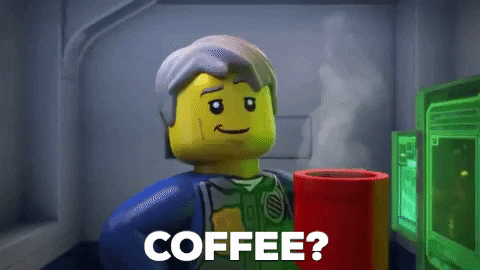 Whether you're a would-be founder working in an unrelated industry, or you have a full business idea and a small team, get in touch for a chat. charlie@insurtechgateway.com