Gretel
Reconnecting companies with lost customers
FIRST TO MARKET
Gretel is an AI enabled platform that matches customers with long lost financial assets.
Founded by domain experts in account recovery, Gretel represents a unique and first to market proposition that empowers consumers to reconnect with their assets easily.
Increasing regulation is forcing financial institutions to reconnect with lost customers and return monies they are owed. Yet, there is no technology that centralises and standardises customer reconnection across the financial services industry. In the UK alone, across bank accounts, insurance policies, pensions & investments, there is in excess of £50 billion owed to customers.
FOUNDERS
Gretel's founders are experts in asset reunification with over 50 years combined experience in the space.
Duncan Stevens (CEO) – A highly networked data industry veteran, whose leadership has created the top two asset reunification firms in the UK, reuniting 1.5 million people with over £2.5bn in lost savings and investments. Duncan is a regular advisor to industry and Government, most recently as part of the Dormant Assets Scheme
Tom Simmonds (COO) – Technology, operations and data specialist with over 20 years of business leadership experience with SMEs, Private Equity and FTSE 250 including Equiniti plc and Innovation Group.
SOLUTION
Through a combination of Open Finance and bespoke APIs, Gretel automates and standardises customer reconnection, transforming a process that can take up to 3 months into one taking just 3 minutes.
"The insurance sector faces perhaps greater challenges than most in respect of lost and dormant customers, by virtue of the long-term nature of many of its product relationships. The combination of the Gateway's domain expertise with our own, represents an unparalleled opportunity to accelerate growth in this market and beyond."

Duncan Stevens, Co-Founder and CEO at Gretel 
People are increasingly more transient, geographically dispersed and customers of multiple financial products. This has created the perfect storm, for …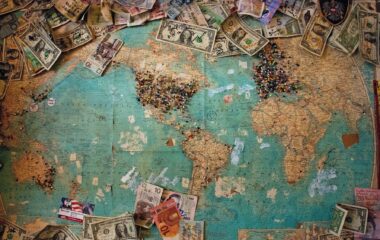 Gretel raised $1M pre-seed funding to digitise asset reunification and reconnect the financial services industry with their lost customers Gretel, …
Interview with Duncan Stevens, Co-Founder of Gretel In the UK alone, over 20 million people aren't aware of the dormant …
"Welcome to the Gateway Gretel. We look forward to helping you reconnect customers with their lost life insurance and pensions. We recognised this as a huge problem facing many customers – I can't find mine!

We were very impressed at how you have engaged and enabled large corporations to more effectively do the right thing. Gretel has built an AI enabled platform based on open finance, bespoke API's and a deep understanding of asset reunification. We are excited to work together to execute their first mover advantage."

Stephen Brittain, Co-Founder at Insurtech Gateway