honcho
Play hard to get
REVERSE AUCTION
honcho is the reverse auction marketplace for financial services. Bringing buyers and sellers of insurance together into a competitive marketplace where insurance providers bid against each other in real time to present the most suitable product at the best price, in order to win consumers' business. 
CO-FOUNDERS
Gavin Sewell (CEO) – Previously started his own Paris-based hedge fund. Outside of honcho you'll find Gavin hanging off cliffs without ropes.
Frank Speight (Commercial Director) – Insurance industry veteran, Frank previously held senior positions at Aon, Eagle Star, Lloyd's of London and Citigroup. In his spare time Frank is a committed gig-goer and aspiring rock star.
THE PROBLEM
Personal lines insurance distribution is fundamentally flawed, for both insurance providers and consumers.
Consumers are encouraged to buy the cheapest product rather than the most suitable.
THE SOLUTION
honcho's fair, open and transparent real-time reverse auction marketplace, allows product vendors to optimise their product and price to the benefit of consumer outcomes.
"Great ideas from potential disruptors are plentiful, but the journey to shaping them and cutting through is rarely straightforward. We knew from our first meeting with the Gateway that our vision of scaling honcho into a significant, disruptive brand would be a real possibility with their support and sector expertise. Exciting times await us all."

Gavin Sewell, Co-Founder and CEO at honcho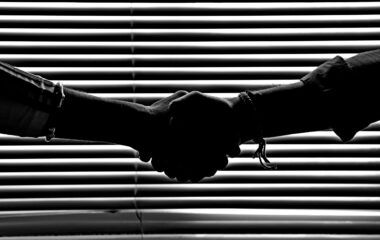 By Miles to join honcho marketplace "We're thrilled today to welcome fellow insurance innovators By Miles to the honcho ecosystem. …
A North East fintech is preparing to launch the final stage of its multi-million pound fundraise next week. Insurtech …
Welcome to the Gateway family honcho! Over 600 crowd investors invest via Crowdcube crowdfunding platform Existing investors Finance Durham Fund …
"Today's consumers rightly demand fairer, more transparent insurance. Honcho's new model delivers this. It reduces commissions, eliminates bias and allows consumers to make purchasing decisions on product as well as price. We're delighted to be joining honcho's journey to revolutionising personal lines insurance distribution."

Richard Chattock, CEO at Insurtech Gateway
Drop in
We understand that your idea might not be fully formed yet, that you might still be in a full time job or be genuinely stuck with lots of stakeholders breathing down your neck.
For a confidential, exploratory chat with one of our local incubator teams, book a video chat.