Guest blog from Leigh Herron, co-founder at Startacus.
Insights from our panel event with Insurtech Gateway
On how re-framing your business as an insurtech could unlock your business' true potential.
The UK's insurance sector has seen huge growth in recent years and more and more innovative startups are emerging in the insurtech space. What is particularly exciting however is the potential that insurtech offers – for many startups, reframing their business as an insurtech can unlock major investment, new markets and game-changing products.
The virtual "Power Hour" panel event (now available on playback) which we recently held in partnership with Insurtech Gateway aimed to look at that potential and explore the value that insurtech can add to startups in all sectors.
Robert Lumley, Co-Founder at Insurtech Gateway and Maria Čoko, Head of Portfolio Management at Insurtech Gateway were joined on the panel by Mark Musson, Co-Founder at Humn.ai, Humphrey Bowles, Co-Founder at GUARDHOG Technologies, Sharon Henley, Chief Product Officer at Coincover, Kimberly Hurd, Chief Revenue Officer at Collective Benefits and Liam Gray, Fintech Lead at Tech Nation.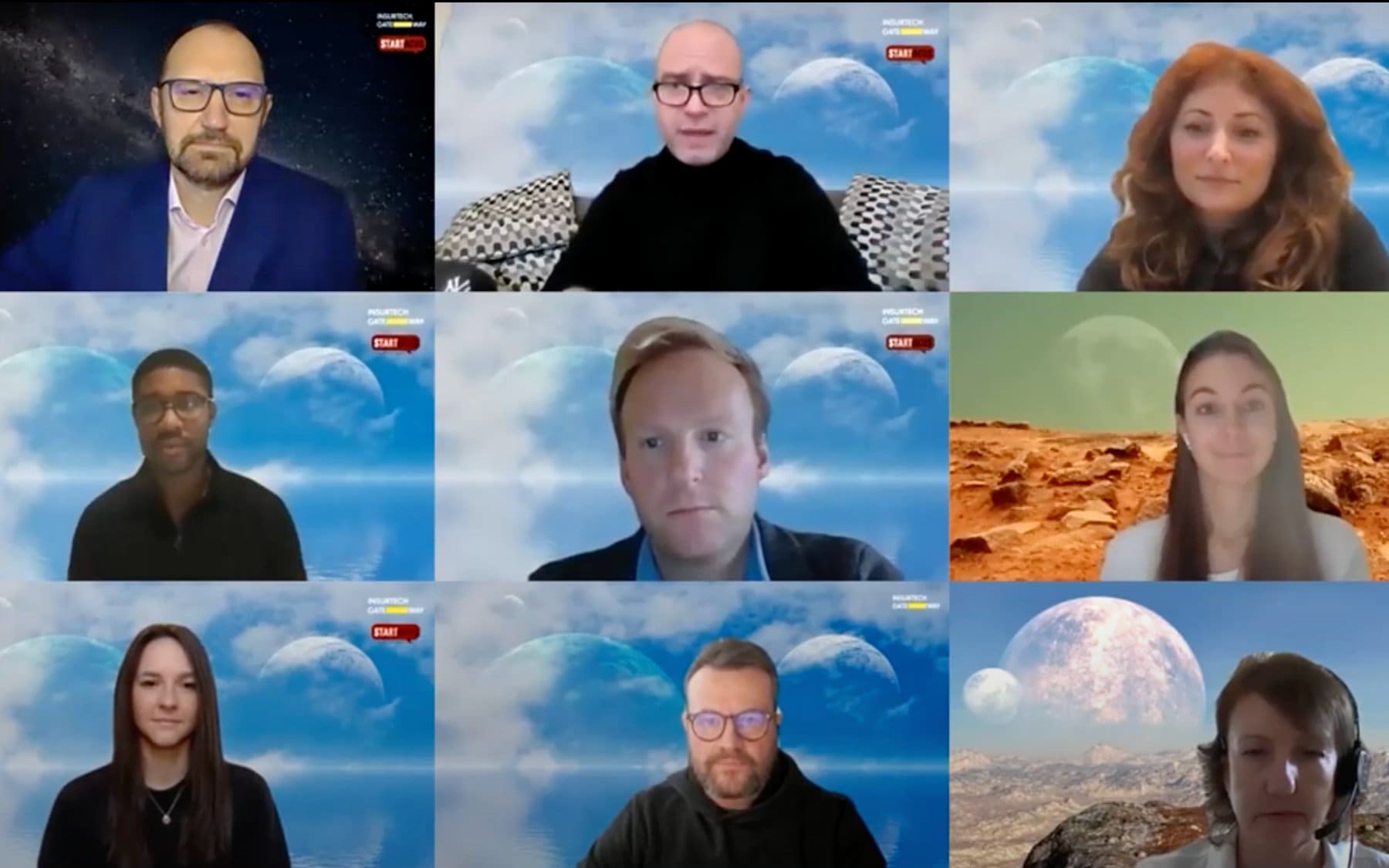 Robert began the discussion by explaining why he and co-founder Stephen Brittain, set up Insurtech Gateway in the first place:
"Essentially it's just very complicated, very expensive, and very time constrained to get a product to market so we set about putting into place a platform that enables startups to accelerate their understanding of the insurance world so that people from outside the insurance world would be able to join in.
Robert continued: "The primary challenge anybody in insurance or somebody coming into the insurance world from outside faces is the fact that you need operational capital. You've got to fund yourself whilst you're actually trying to start a product. You've then got to find underwriting capital to be able to insure the risk and transfer the risk to the people who take on the insurance side of things and you've also got to have regulatory approval.
Those three hurdles are really quite a challenge for anybody operating in this space and if you're coming from outside the insurance space to try and navigate your way around it is a really lengthy process. We're enabling people to get straight into finding underwriting capacity, getting regulatory approval and getting money to start and test their products".
From a startup's perspective, Mark Mussen, co-founder of Humn.ai, the world's first dynamic pricing model for fleet, discussed how his business was very much a data business initially and how InsurTech Gateway helped them to overcome many of the barriers that Robert outlined as well as helping them to develop their revenue stream and business model.
Kimblerley Hurd, Chief Revenue Officer from Collective Benefits outlined how their CEO's own experiences when being paid while off work with a back injury led him to his light-bulb moment as he considered the issues faced by freelancers and independent workers in the same position. Realising that insurance could help solve this, Collective Benefits was created and is now working in partnership with some of the leading on-demand marketplaces to provide insurance and benefits for their on-demand workers. Kimberley added: "Both myself and many of the team have never come from an insurance background. We actually come from the operational side but we didn't fully realize just how much insurance can unlock opportunities on both sides".
Humphrey Bowles, Co-Founder at GUARDHOG Technologies, a startup focused on risk management for short-term rentals added:
"With insurtech, you're combining insurance with beautiful technology that allows you to dramatically change how risk is perceived, analyzed and executed. What it does is it creates trust and trust is critical to the peer-to-peer sector."
Another initial outsider to the insurance space, Sharon Henley, Chief Product Officer at Coincover explained how Insurtech Gateway has been an enabler and a driver for their business, helping them to gain trust, credibility and of course FCA accreditation.
Liam Gray from Tech Nation added how important relationship building is in this sector and how he feels the Gateway is so powerful in this, by opening doors to key stakeholders within the industry. On what characteristics make up an awesome insurtech startup, Liam added: "Like all startups, it's the simplicity of the proposition. If you can clearly define who this is for and what impact it's going to make, it's so much easier to sell that product or service".
For any non-insurance founders considering entering the space, the panel offered several key pieces of advice – from coming in with a completely open mind to embracing how innovative and creative the industry actually is.
The key takeaway though was just how much of an impact that Insurtech Gateway can have – no matter what the sector – from peer-to-peer and the gig economy, through to machine learning and cryptocurrency focused businesses, and everything in between!
👇 Why not check out the on-demand video and see for yourself! 👇
Finally, we'd like to say a huge thank you to Hannah Leonard, Head of Marketing at Insurtech Gateway who moderated the panel as well as the panel members themselves and of course all who joined us on the day!
—
If you have an early-stage tech business or idea, and you are interested in exploring insurtech, either as a new business model or to enable the growth of another sector, please get in touch.