EHAB
Automate contracts, cap risk
THE FUTURE OF CONSTRUCTION
EHAB automates construction contract clauses and caps risk through parametric insurance.
FOUNDERS
Josh Graham (CEO) – Josh has been running startups and charities since 2015, with a focus on sales and product development.
Filipe Moura (CTO) – Filipe has been developing software for 18 years working across continents and in a myriad of industries including social impact, insurance and finance.
THE PROBLEM
Complexity: Construction contracts are complex, requiring tight procedure for proper management. All companies pay this cost, dedicating resource away from value adding work to reporting and bureaucracy.
Poor data: The information to fulfil these procedures is captured on paper, sometimes weeks after the event, and not done comprehensively enough to satisfy the dispute process. This drags out disputes, driving up their cost.
Human error: This occurs, resulting in needlessly high administrative costs and a higher likelihood of contract dispute
THE SOLUTION
EHAB's platform digitises the contract management process to reduce complexity, provide data-driven insight, and significantly reduce administrative and dispute-related costs.
The EHAB platform covers any outstanding risk by seamlessly integrating parametric insurance products.
"We're excited about how adding an insurance element to our product can change the game in terms of value we can deliver to our customers. It's a great technical challenge to work on with the experts at the Gateway and we know they can help us scale our offering much more quickly."

Josh Graham, CEO at EHAB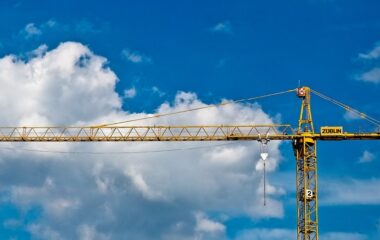 At the Gateway we love to celebrate action and believe there is no faster way to develop your product than …
Welcome to the Gateway I am delighted to welcome EHAB to the Gateway. Our newest incubatee automates construction contract clauses …
EHAB raise £1.4m to protect construction from the climate crisis, and joins 4 other startups in HS2 accelerator cohort 5. …
"The construction industry is undergoing significant change as it realises the benefits of digitisation.

In automating contract administration, EHAB are transforming how large construction projects are managed and unlocking the next generation of insurance products. We're excited to be backing the team building the first fully-automated, data-driven risk management solution for the construction industry."

Charlie Evans, Head of Dealflow at Insurtech Gateway