Bluezone
Reinventing life insurance for people with chronic illnesses
A NEW RISK ENGINE
Bluezone is an MGA business seeking to provide specialist life cover for those living with chronic health conditions, starting with Type 2 Diabetes.
The founding team have developed a new risk engine, based on deep learning and proprietary health care records of 18m patient records, that can provide cover more cheaply, quickly, and widens the range of insurable cases.
FOUNDERS
The founding team are a group of Doctors, AI and behavioural scientists.
Karan Mehta (CEO) – Karan is a medical doctor and an NHS clinical entrepreneur fellow. He is a PhD Candidate in AI in Healthcare at University College London. Previously, he has worked at Babylon Health, YuLife and as an Entrepreneur in Residence at the Insurtech accelerator.
Chris Bracegirdle (CTO) – Chris is a serial entrepreneur with expertise in Machine Learning, holding a PhD from University College London. His previous venture was acquired by FTSE-100 company Rightmove PLC in 2016. He has extensive experience in technology, banking, and fintech.
PROBLEM
People are rejected from life insurance policies on diagnosis of chronic health conditions. Premiums are too expensive and onboarding is cumbersome with health checks to complete.
SOLUTION
Bluezone is reinventing life insurance underwriting for chronic diseases by offering precise and fair premiums specific to an individuals health profile, as well as streamlining the onboarding process and reducing the need for health checks.
"Insurtech Gateway is the ideal partner for Bluezone Insurance; their deep industry expertise, insurance network and track record of securing the relevant FCA authorisations for early-stage insurtech businesses clearly differentiates them from other seed stage funds.

Collaborating with them will accelerate our process of launching a product into the market and achieving the milestones required for the next investment round. During our fundraising journey, they provided us with ample support, progressed quickly and made introductions to impactful angels and excellent co-investors. We are very excited to partner with Insurtech Gateway!"

Karan Mehta, Co-Founder and CEO at Bluezone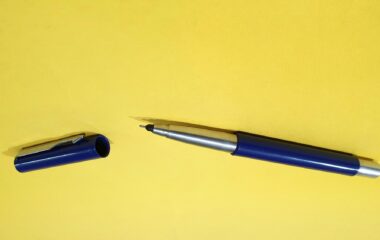 Guest blog by Karan Mehta, Founder of Bluezone Medicine or tech founder? Why am I selling insurance instead of treating …
tl;dr The full story Bluezone, an insurtech reinventing life insurance for people with chronic illnesses has announced a £1.5m seed …
The check list: Bluezone is clear to launch a new life insurance solution for people with type 2 diabetes. "We …
"In my former role as the Cabinet Office Disability and Access Ambassador for the Insurance Industry, and additionally, Access To Insurance Working Group founder and Chair, I saw up close the need for greater inclusion and innovation to improve access to affordable, appropriate and specialist life assurance solutions for the 6.3 million (and increasing as our society ages) UK consumers who are living with diabetes and coronary heart disease.

Solutions that would additionally support policyholders improve not just their financial, but also their physical and mental health, wellbeing and resilience. This is why I support the innovative doctor led Bluezone team and I'm delighted that Bluezone has closed its raise."