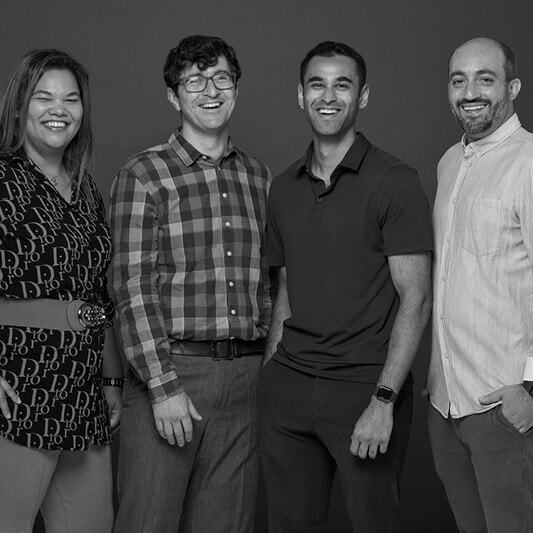 The check list:
FCA approval ✅
Reinsurer ✅
Tech ready ✅
Bluezone is clear to launch a new life insurance solution for people with type 2 diabetes.
"We are delighted to have secured our first-choice reinsurer to support us with the launch of our new life insurance product. The global firm is the perfect partner due to its deep technical underwriting expertise, and we look forward to working with them.

We would also like to thank the team at Insurtech Gateway for helping us secure our FCA authorisation in record time. We are delighted to confirm we are on track to launch our novel and fairer life insurance solution for people with Type 2 Diabetes in Q1 next year."

Dr Karan Mehta, Co-Founder & CEO at Bluezone Insurance
Having secured its first-choice global reinsurer partner, Bluezone is on track to launch its first product in Q1 of 2023. Following a successful £1.5m investment round led by Insurtech Gateway earlier this year, Bluezone has now confirmed it has successfully obtained its FCA Authorisation thanks to Insurtech Gateway's incubation platform.
Skyrocketing numbers
Bluezone is set to launch its first Type 2 Diabetes life insurance product at a critical time. The prevalence of chronic health conditions is skyrocketing with 1 in 2 people suffering from a condition globally. Traditional underwriting processes are outdated, manual and cumbersome making it difficult for individuals with these chronic conditions to access affordable insurance. Please click here to join the waiting list and find out more about the new product.
Bluezone's experts
The insurtech's team includes Doctors and PhD-qualified scientists who have taken a first-principles approach to develop a powerful medical underwriting risk engine using sophisticated AI/ML techniques and large medical datasets. This core technology will offer customers a fair and precise premium, tailored to their unique risk score. Customers will be able to purchase a policy through a seamless digital journey that will deliver a 10-fold improvement on the current sign-up process, by removing lengthy form filling and required medical appointments needed to secure a similar policy.
The team have had a positive response from the Venture Capital market, closing a £1.5m investment early this year led by Insurtech Gateway and AV8 Ventures. Alongside Oxford Capital, Portfolio Ventures and impactful angel investors including the former Chairman of NHS England, former CEO of AXA & Chief Transformation Officer Aegon Group.
"The Bluezone product has so much potential, we are thrilled they are approved to launch. The FCA and reinsurers have been really supportive and a pleasure to work with."

Stephen Brittain, Co-Founder at Insurtech Gateway
Get in touch
If you have founded a pre-seed or seed healthtech business and would like to explore an insurance play, we have the experience and the tools to help you build your insurance product and get to market fast. Check out our incubator and venture fund or get in touch.