Insurtech Gateway Australia would like to welcome two new mentors, Ian Stone and Benjamin Wirtz. Ian and Ben join a strong mentoring team that support and advise the next generation of Australian Insurtech founders, who share our vision of creating revolutionary insurance products and services.
"Our mentor group represents a complimentary mix of insurance and non-insurance expertise. Start-up and executive. Technical and non-technical. Their common ground; they have achieved greatness in their careers and represent the top percentile of their respective domains. They bring unparalleled and super-pragmatic advice to founders when they need it most."

Simon O'Dell
Ian Stone
With decades of executive and board experience across automotive, insurance, corporate restructuring and professional education, Ian is dedicated to helping organisations adapt and grow non-executive and strategic advisory roles.
Ian is am passionate about creating value through culture, business transformation and innovation and brings deep experience in risk management, governance, compliance and strategy to the board table.
As a member of a high- performing team, who believes in commercial and shared value, he helps organisations navigate an increasing complex environment, create and seize new opportunities today and into the future.
Benjamin Wirtz
Ben is a seasoned and passionate Product Executive driven by an entrepreneurial spirit. His focus is on delivering growth for businesses, customers, and the people around me. Benjamin is the Product Director for Known, a start-up and now leader in shaping the future of customer engagement for businesses through the products it represents in Burst SMS, Conversr, and MTMO.
With over 10 years experience in product, 6 of those years leading and managing cross-functional, distributed teams, he has built both breadth and depth in product leadership.
---
OUR EXISTING MENTORS
Claire Wivell Plater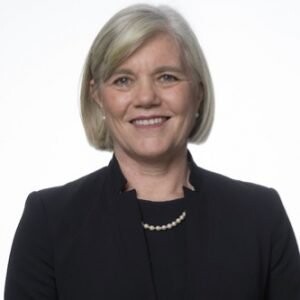 Claire is a strategic and governance advisor to early-stage early-stage tech ventures, following 35+ years as a financial services and insurance lawyer with The Fold Legal and Philips Fox (now DLA Piper). Claire focuses primarily on the intersection between regulation, structure, and strategy. She has been instrumental in the establishment and growth of Australia's fintech sector, assisting to found Fintech Australia, serving on the inaugural Australian Government FinTech Advisory Group and leading a number of industry working parties. Claire also serves as a non-exec director of Youi, Athena Home Loans, Aware Financial Services and The Stella Prize.
David Krawitz
David brings a wealth of insurance strategy and operations experience after more than two decades working in both the Australian and Global General Insurance markets. Whilst at McKinsey he helped leading global insurers to thrive, and most recently as COO of Allianz Australia he led its IT and business transformation. David has deep expertise across all aspects of the insurance value chain—from product development and distribution to claims and back-end services—and as a recent "insider"he has strong views regarding attractive Insuretech opportunities for both incumbents and new entrants.
Ron Arnold
Ron Arnold has over 30+ years C suite and executive experience in the insurance industry, during which time he shared responsibility for brands including NRMA, AAMI, JCI, SGIO, SGIC, Bingle & Skilled Drivers. During his 11 years at IAG he led the establishment of the Gradient Institute (an independent, not-for-profit research institute progressing the research, design, development and adoption of ethical AI systems), and launched and led the $75m Firemark Ventures Investment Fund and the Firemark Singapore Innovation Lab. Along the way, he has also been involved on multiple Boards (e.g. Stone & Chalk, GIVIT, Pocketbook) and previously held senior roles in the State and Federal Governments.
Alana Burton
Alana has close to 20 years' experience in the insurance and reinsurance industry including as CFO and director of Equator Re (QBE's internal captive reinsurer) and Financial Controller of QBE Australia Pacific. Currently, Alana is CFO and board member at an ecommerce start-up which she has helped guide through pre-seed and seed capital raises, product launch and scale-up. She has in-depth experience in reinsurance, capital management, risk, financial reporting, planning and analysis. She is also an experienced director.
Martin Mulcare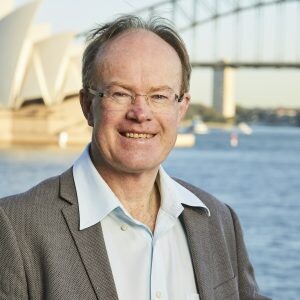 Martin Mulcare is an independent business adviser and director. Martin is fascinated with business ethics and promotes higher quality governance.
Prior to his current portfolio of activities, Martin had more than 25 years experience in the financial services industry. He developed his financial and analytical acumen as an Actuary and then enjoyed executive financial and general management roles with two leading financial institutions. Martin has enjoyed roles on the board of Scor Global Life Re and Macquarie Life Board member.
Brenton Charnley
Brenton has built a reputation as a true 'specialist generalist' from his 18 years experience leading and scaling global tech startups, building non-profit organisations and communities, Big4 consulting and advising businesses. Brenton has helped scale Cover Genius (a $250m global API insurtech platform) from 20 to 150 people where he was COO, CFO and CCO.
Brenton has been recognised as one of Australia's Top 50 Emerging Leaders by the AFR and University of Sydney and most recently nominated as Insurtech Leader of the Year by Insurance Post UK. Brenton is a qualified Chartered Accountant.
James (Jim) Hutchin
James Hutchin crosses the boundaries between consultant, indus- try practitioner and researcher. His focus is on aligning interests between the risk industry and sustainability, entrepreneurship and innovation. His experience ranges from the C Suite and academia, to consulting for the UN Environment Program. He has over 30 years of management experience, including as CEO of the International Risk Management Group.
Danica Bunch
Danica has held a range of leadership roles in both government and the private/commercial sector managing public affairs, advocacy and advising on government relations. Danica is based in regional NSW and has developed a wide range of networks across the community, government, academia, business, and industry. Danica is a strong networker and influencer, adept at building both internal and external relationships that enhance her effectiveness in achieving outcomes.
Danica has honed her skills for working with both 'at risk' and complex organisational and contractual challenges, being able to troubleshoot the issues and implement strategies. This work has extended to more recent strategy advice on a consultancy basis for the private sector and commercial organisations.
Her talent and passion for strategic communications and PR has supported Insurtech Gateway founders build strong relationships, reputations and storytelling to succeed.
Luke Saxby
With a career in insurance spanning over 25 years, Luke brings a depth of experience across the entire insurance value chain including product, pricing, distribution, compliance/risk management & reinsurance. Central to this experience, Luke previously led the insurance Product & Pricing function for one of Queensland's leading insurers through a period of strong profitable growth.
Don Rossel
Don is an innovative and highly experienced automotive and insurance industry professional. Don has had extensive exposure to the automotive services industry involving vehicle distribution, finance, roadside service, fleet management and insurance product development, management and marketing.
---
Get in touch
If you have founded a pre-seed or seed insurtech and are looking for support and funding – or maybe you just have an idea that you would like to chat through – we have the experience and the tools to help you get to market faster. Check out our incubator and venture fund or get in touch.