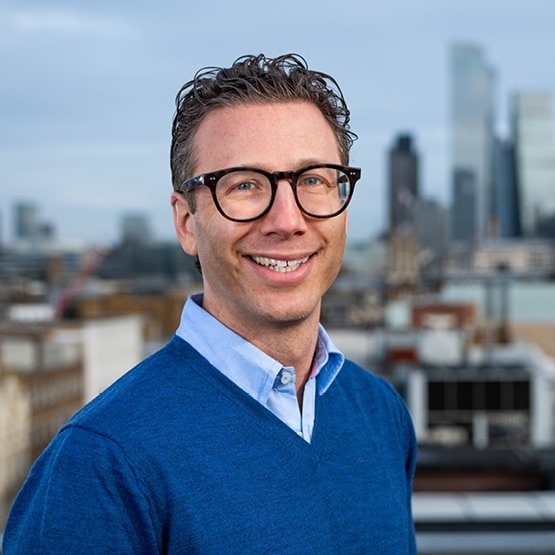 Insurtechs have specific barriers to entry
When my co-founder, Anthony Beilin, and I decided to start Collective Benefits, an insurtech rebuilding insurance for the gig economy, I'm glad that I didn't google 'challenge of starting a business'. With 616,000,000 results in less than a second, it is clear that there's an overwhelming amount of content detailing how hard starting a business can be. Add to the mix that I had no experience of working in insurance or technology and frankly many people may have thought I was downright foolish.
Time will, of course, tell whether I was foolish but what I learnt very quickly is that insurtechs have specific barriers to entry. The classic lean start-up methodology of build-measure-learn – whereby you ship your minimum viable product 'fast' and gain valuable customer feedback without spending too much time or money – is extremely challenging to apply. This is for three reasons:
Capacity:

You need an underwriter to take on liability, and invest their time and resource, for a new and yet unproven product.

Regulation:

You need to be authorised by the FCA to sell insurance.

Distribution:

You need a digital platform that delivers an FCA compliant customer journey, as well as managing the back-end policy administration.
Combine these challenges together and it could have taken us 12 months before we could meaningfully test the first iteration of Collective Benefits. Anthony and I both knew we needed to shortcut and de-risk that process.
The solution for us was Insurtech Gateway, the only FCA authorised incubator and fund.
With the support of the Insurtech Gateway team, we estimate that we reduced our time to market by at least 50%, if not more.
We were authorised as an Appointed Representative of Insurtech Gateway within a matter of weeks, connected to a market leading insurer with the appetite to co-manufacturer our Time off Work insurance and provided with compliance support so that we could focus on the commercial aspects of our business.
Of course, there's a reason why there are 616,000,000 results on Google and our journey to date has not been without challenges. In March of this year, with COVID-19 making it even more important to provide a financial safety net for the gig economy, our insurance partner made the decision to globally exit the accident and health market. An insurtech without insurance, well – that's not a business. We needed to fix the problem. Urgently.
Yet this challenge presented an opportunity – an opportunity to take the learnings from our first iteration and fundamentally rewrite and improve our Time off Work product. Having launched rapidly, we were now armed with customer feedback, data and insights alongside the regulatory and operational infrastructure to present a compelling proposition to alternative capacity providers.
With Insurtech Gateway's market connections we were able to secure new underwriting within weeks.
What's more we substantially reduced the time to bring our insurance product to market. We will be sharing more about our improved Time off Work product soon – watch this space.
The foundations which Insurtech Gateway contributed to also freed us up to focus on building for the long term. An essential part of this was securing direct authorisation from the FCA earlier this month. For many this process can take one year but through the platform Gateway provided, we had all of the documentation, processes and structures in place which meant that we achieved full authorisation in under four months.
Being fully authorised is an important step for Collective Benefits, as we transition from startup to a scale-up. It will allow us to build direct relationships with capacity providers, expand internationally and broaden distribution channels. All of these will help us provide even more self-employed people with the safety net they need and deserve.
We're still at the early stages of our journey at Collective Benefits but if we're to challenge a three hundred year old insurance industry which has far more money and resources than we have, we need to take advantage of our ability to innovate and innovate at speed. Building on what we have learnt from the team at Insurtech Gateway, that remains central to all that we do.
About Collective Benefits
Collective Benefits is the first platform designed to enable on-demand and gig-economy platforms to provide a safety net for their self-employed workers with flexible insurance products and benefits like sick pay, family leave, and mental health support. Collective partners with companies helping them boost loyalty, reduce churn and talent acquisition costs by giving their self-employed workforces the protections and benefits they want and need.
For more information visit collectivebenefits.com/business
—
We want to hear from you…
If you have an idea for an insurtech business that will drive positive change, we would love to help you get to your destination faster!
Head to our contact page and "drop in for a chat" to set up an exploratory call.