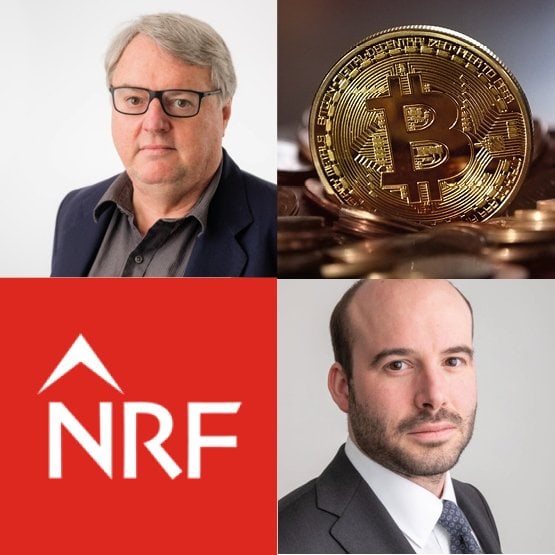 Guest blog from Nicholas Berry, Partner and Peter McBurney, Professor of Computer Science at KCL and Consultant at Norton Rose Fulbright.
5 things all underwriters should know about cryptocurrency
Despite Bitcoin having released its open-source software 11 years ago, digital assets and blockchain type technologies took a long time to gather momentum in the corporate world. Today, many insurance companies are exploring the potential of these emerging technologies and insurance solutions in relation to them.
Now is the time to engage, watch this short video to learn:
Unique cryptocurrency policy wording.
The key difference between copies of digital assets vs physical assets.
What is hot storage and cold storage?
Underwriting considerations in relation to digital assets.
How to assess the security of a wallet.
As we mention in the video, most insurers active in this space have only been interested in insuring digital assets against loss or theft if the assets are kept in cold-storage, ie, "offline".
Recently, this has begun to change, as insurers learn more about the technologies and the risks involved.
We understand from Insurtech Gateway that Lloyd's insurance syndicate Atrium is underwriting Coincover's ground breaking new policy. Cryptocurrency held in hot-storage (online wallets) held by their partner BitGo will be protected against third-party attacks on the wallet or the theft of private keys. Coincover is also involved in providing insurance cover for wallets held by its partner Civic Technologies, here up to a value of US$1 million worth of cryptocurrencies. Read more at Business Wire.
In addition to providing insurance cover for loss or theft of digital assets, innovative companies are also taking advantage of the technology underlying cryptocurrencies, known as distributed ledger or blockchain technology.
There are a number of well publicised instances of insurance consortia looking at platform solutions using these technologies in commercial lines applications.
Start-up Nexus Mutual (one of the alumni from NRF's Insurathon) facilitates a form of pooled risk protection in relation to smart contracts, which are automated computer programmes running over distributed ledgers. The pooling activity involves assessment of the risks of a given smart contract programme by members including other developers of smart contracts. The proposition is, who is better to assess these risks than other developers?
Another approach is that of Nayms, a home grown Insurtech Gateway start-up, now in its beta test phase. Nayms implements insurance agreements as smart contract software programmes which run over the Ethereum distributed ledger platform. The intention is that the contracts can be transparent, can pay out automatically when pre-agreed conditions are satisfied, and can be readily traded. Nayms will be applying this methodology to insuring crypto risk with matched cryptocurrency. Read more and their beta launch.
In summary, this is an interesting time to be involved in the meeting point of insurance and digital assets.
If you need legal or technical advice around insuring cryptocurrency please contact Peter Mc Burney (+44 20 7444 5027) or Nicholas Berry (+44 20 7444 2127).
If you are an insurance professional interested in leveraging crypto currency, but unsure where to start, please contact Insurtech Gateway.