Guardhog
Enabling the sharing economy
GROWING NEW ECONOMIES
The peer-to-peer economy has disrupted deep tracts of the mainstream economy.
Millions of people are now using it to provide a secondary, or even primary, income. For example, home-sharing websites like Airbnb, Booking.com and Home Exchange now allow people to make money by sharing their homes.
GUARDHOG  was set up by a team of experts in home-sharing and insurance, to fill the gaps that are not covered by traditional insurance when someone shares their home.
The company provides data-driven, flexible, pay-per-stay cover for hosts and guests, plus crowd cover for platforms involved in home-sharing.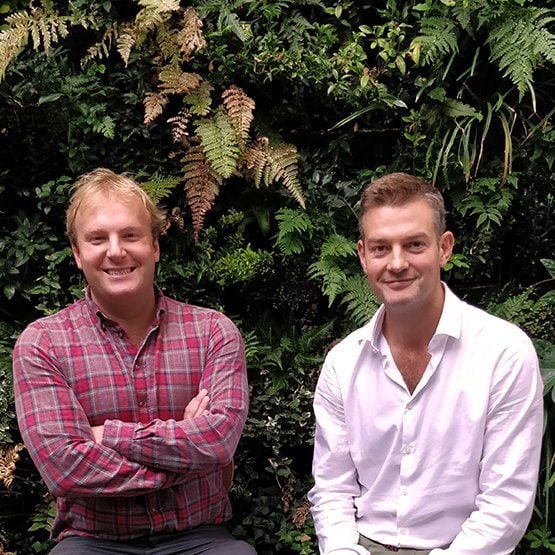 THE PROBLEM
The peer-to-peer economy blurs the relationship between private and commercial, for example, a home owner becoming a hotelier "host" for just 6 weeks a year. Making money from home-sharing is a "commercial activity" and is not normally covered by home insurance.
THE SOLUTION
Specialist "host" insurance cover is needed, but only for the days when the home is being rented out.
GUARDHOG clients sync their sharing accounts, so that cover is automatically put in place when, and only when, they share.
FOUNDERS
Andrew Boldt – Previously: Insurance Tailors
Humphrey Bowles – Previously: Onefinestay
"We tell our clients, GUARDHOG equals growth. When we met the Insurtech Gateway team, we came to the conclusion that the Gateway equals growth. Put both those things together and you have an exciting looking future."

Humphrey Bowles, Co-Founder at GUARDHOG
In this series of interviews, we're chatting to the brains behind some of the InsurTech businesses benefitting from our incubator …
Guest blog by Kamila Miller, Marketing Manager, GUARDHOG With Covid-19 wreaking havoc on small businesses and affecting people all over …
"A Hampshire-based business which provides pay-per-stay insurance services to the short-term rental market has closed a fundraising round with the …
"We believe a seminal value of technology in insurance will be to rebuild the relationship with the policyholder.

GUARDHOG's elegant solution to the gig and sharing economies is truly 'customer first', and is targeting an exponentially growing global market – largely overlooked by incumbent insurers.

The outstanding founders, already have complementary experience and startup successes under their belts. They have proven their ability to innovate and execute new products and new distribution strategies in an industry famous for its reluctance to evolve."

Richard Chattock, CEO at Insurtech Gateway